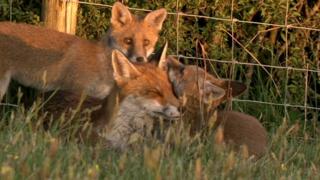 Springwatch final week sneak preview
A treat for animal fans - Springwatch's Chris Packham has given us a special preview of this series' final week.
We'll get the latest on the jackdaw family, which has been having allsorts of problems, including intruders attacking the chicks!
A new family appears this week - foxes. They have the best of both worlds - countryside and the urban area.
Tune in for the urban gull diary, a soap opera above the streets of Bristol, and new cameras showing live bumblebees!
Springwatch has also launched their kestrel count campaign - watch the clip to see how you can get involved!
The final week of this Springwatch series starts on Monday at 8pm on BBC Two.