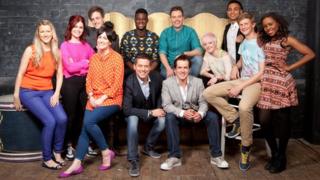 It may well be one of the most super cool jobs in telly, so it's no wonder that thousands and thousands of people applied for the chance to be a Blue Peter presenter!
A total of 20,000 people applied to take part in the show Blue Peter - You Decide! And now there are just ten lucky hopefuls left in the running.
The show will let CBBC viewers choose the 36th presenter of the world's longest-running children's TV show.
Challenges
But it's not going to be easy - the group of budding stars will have to prove their worth in a series of tasks on each weekly show.
It's going to be tough for the show's judging panel too, which includes Myleene Klass, Eamonn Holmes and teenage actor Ceallach Spellman.
They have to decide who will get booted out of the competition - by choosing one person every week to be eliminated until there are just three wannabe presenters left.
Then, it's over to the Blue Peter fans - they get to vote online and the winner will go on to present the show.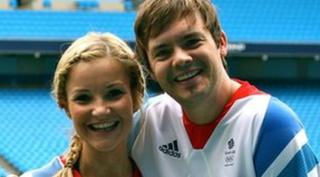 5 boys
There are five boys and five girls in the shortlist, and they come from all sorts of backgrounds.
Ben Hunte is a university graduate from London, who says he loves performing arts, travelling and food.
Freddie Ingleby, who grew up on a farm, loves animals and the outdoors, and he presented two radio shows when he was at university.
Ross Exton, from South Wales, has his own YouTube channel where he creates educational videos teaching the online world all about his love of science.
Salford university student Isaac Jones is studying for a degree in TV and radio and spent the last year working with club promoters interviewing guest DJs.
Loughborough-born Andy Shepherd has worked for online channel SBTV as a sports reporter.
5 girls
Emma Bensley is a primary school teacher from Middlesbrough and there's Kerry Boyne who is a former Brit School pupil and she also studied at the London Studios Centre.
Somerset-born Hettie Colquhoun is a charity fundraiser and completed the Gold Duke of Edinburgh's Award.
Lindsey Russell is coming to the end of a four-year degree at the University of Bristol, she's also performed in an award-winning comedy show at The Edinburgh Fringe Festival.
Shona Summers, who was born in Edinburgh is now working in London behind the scenes on ITV's Daybreak.
You guys will be able to vote online for your favourite from 22 July.