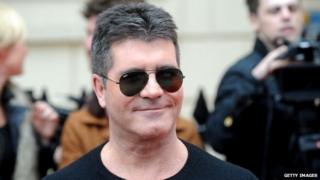 The protester who threw eggs at Simon Cowell during the Britain's Got Talent final has been talking to newspapers about why she did it.
Natalie Holt told the Telegraph newspaper: "I basically took a stand against people miming on television and against Simon and his dreadful influence on the music industry."
The viola player, part of Richard and Adam's backing group, ran on during the singing brothers' live performance.
She chucked several eggs at Cowell before being removed by security.
A statement from show bosses said she apologised to Richard and Adam for overshadowing their performance and said "it was a silly thing to do".
A BGT spokesperson said the police were called, but no further action is being taken.