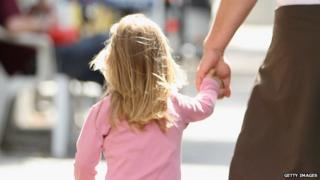 A million children in the UK are growing up without a father in their lives, according to a new report on family breakdown.
The Centre for Social Justice think tank says single parent families are increasing by more than 20,000 a year.
It reckons this will reach 2 million by the next general election in 2015.
It also points to the problem of few male role models for kids - not helped by a lack of male primary school teachers.
Christian Guy, Director of the Centre for Social Justice, said: "For children growing up in some of the poorest parts of the country, men are rarely encountered in the home or in the classroom."
The report calls on the government to do more to help families and encourage marriage.
The Department for Communities and Local Government responded by highlighting its programme for highly troubled families.