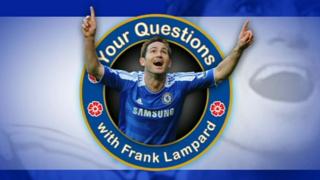 Frank Lampard answers your questions
After playing in the Premier League for over 10 years Frank Lampard knows about pressure - what how can he deal with your questions?
When the Chelsea and England midfielder chatted to Ricky recently, he faced some pretty tough questions you sent in.
And even though he's scored over 200 goals for the blues - this was quite a challenge!
Check out who inspired him, how he trains and which unusual character he'd like to be.