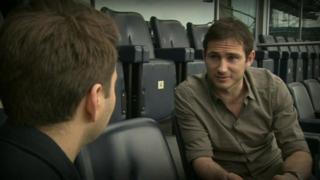 Lampard publishes first kids book
Star footballer turned author, Frank Lampard, has published his first book for kids.
Frankie Versus the Pirate Pillagers is the first in a series of five books for children aged five and above.
The stories follow the adventures of a school boy, Frankie, his football-loving friends, and pet dog Max.
So why is the midfield maestro putting pen to paper? We sent Ricky to find out!