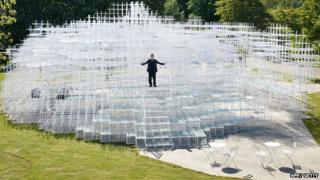 A giant climbing frame sculpture has been built in London's Kensington Gardens.
It's an annual project where the Serpentine Gallery asks an architect to design a pavilion for its gardens.
Japanese architect, Sou Fujimoto, is the thirteenth and youngest person to design a sculpture for the gardens.
He has created a giant, cloud-like structure, that looks a lot like a climbing frame! It opens to the public this weekend and is free to visit.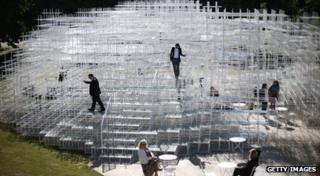 The sculpture takes up over 350 square metres of grass and is made of 20mm steel poles.
Unlike normal exhibitions, visitors are encouraged to go inside and interact with the Pavilion, which will be there for four months until October.