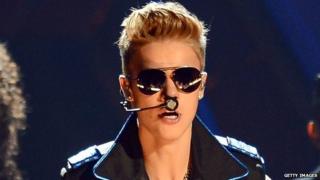 Getty Images
It looks like Justin Bieber will be literally mingling with the stars - he's signed up for a trip into space.
The pop prince is the latest A-lister to join the waiting list for the Virgin Galactic mission, which includes Leonardo DiCaprio and Ashton Kutcher.
Sir Richard Branson, who is organising the trip, said it was "great" that Justin's coming along, tweeting: "Congrats, see you up there!"
But a trip to space doesn't come cheap: the deposit alone is a cool $250,000.
The spaceship went through its first supersonic, rocket-powered test flight in California in April.
It's expected to start taking people to space in 2014.