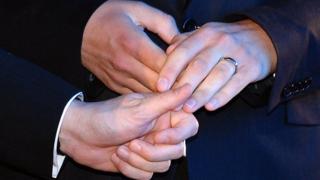 Same-sex marriage a step closer
The House of Lords has voted to support the government's plans for people of the same sex to be allowed to marry in England and Wales.
For the Lords to vote this way is a big step towards the law being changed. It follows MPs voting to back the plans last month.
A debate that lasted two full days ended in a vote where two-thirds of the Lords backed the proposals.
Strong feelings were expressed on both sides of the argument.