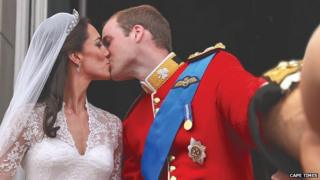 A newspaper in South Africa has won several awards for a series of pictures that show famous people appearing to take pictures of themselves.
The Cape Time's 'selfies' advertising campaign was designed to show the importance of accuracy in newspapers.
The campaign ran from December to January and was also featured in The Big Issue and on posters.
Former Prime Minister Sir Winston Churchill also got the 'selfie' treatment.