Sixty years ago the Queen was crowned in Westminster Abbey and today a service was held there to mark the anniversary.
The Queen was 27 years old at the time and people travelled to Westminster from all over the country. Some bought TVs for the first time to watch it.
Two thousand people attended the event - some of whom were at the Coronation in 1953.
More than 20 members of the Royal Family were also there.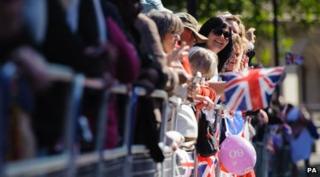 PA
The actual 60th anniversary of the Coronation ceremony was on Sunday and the Queen marked the day privately at Windsor Castle.
Thousands of people lined the streets outside Westminster Abbey to show their support and to join in the celebrations.
The Duke and Duchess of Cornwall, as well as the Duke of Cambridge and the pregnant Duchess of Cambridge also attended and Prime Minister David Cameron gave a reading.
Prince Harry, the Duke of York, Princesses Beatrice and Eugenie, the Princess Royal and Zara Phillips were also there.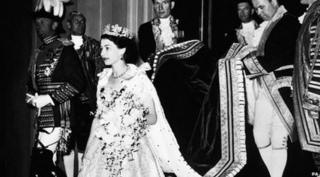 PA
Queen Elizabeth II became the monarch on 6 February 1952 - when her father, King George VI, died.
She then had to wait 16 months before her Coronation in 1953. This gave people time to mourn her father and ensure there was enough time to prepare for the big ceremony.
It's thought 27 million people across the UK watched the Coronation ceremony.