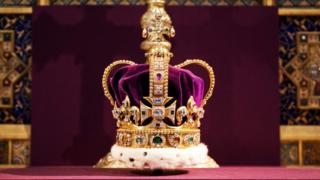 Service to mark 60th anniversary of Queen's Coronation
Sixty years ago Queen Elizabeth II was crowned in Westminster Abbey and today a service was held there to mark the anniversary.
The Queen was 27 years old at the time and people travelled to Westminster from all over the country. Some bought TVs for the first time to watch it.
Two thousand people attended the event - some of whom were at the Coronation in 1953.
More than 20 members of the Royal Family were also there.