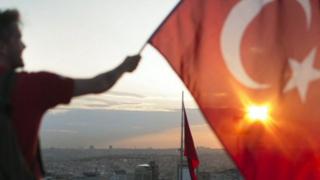 Fourth night of unrest in Turkey
People in Turkey are protesting against the government and the prime minister who they say is trying to force a more religious way of life on them, with more rules and less freedom.
Two people have already died and thousands of people have been arrested.
BBC reporter Paul Mason reports from Taksim Square in Istanbul, where police have again used tear gas and water cannons against demonstrators.