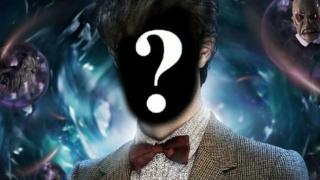 Who will be the next Doctor?
CBBC's biggest Doctor Who fan, Chris looks at who stands a chance of taking over as the next Doctor.
Matt Smith has announced he will leave the role at the end of the year and the rumours of who will replace him are flying around faster than the Tardis on a trip back in time.
It has been suggested that for the first time, the role might go to a black actor or a woman.
Take a look at the video to see who Chris from CBBC thinks could be in with a chance to take over the role.