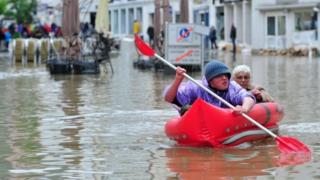 Thousands escape Europe floods
Thousands of people have had to leave their homes across parts of central Europe after massive floods.
Heavy rain caused dangerously high river levels across the region.
So far at least seven people are known to have died and eight others are missing.
A state of emergency has been declared in the Czech Republic where 3,000 people have fled their homes to escape the rising water.