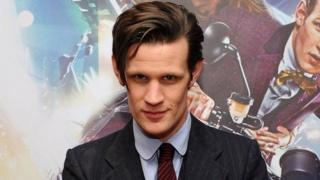 Matt Smith to leave Doctor Who
Sad news for fans of Matt Smith - he's leaving Doctor Who at the end of the year, it's been announced by the BBC.
Matt said in a statement: "Doctor Who has been the most brilliant experience for me as an actor and a bloke."
He'll feature in November's 50th anniversary special episode before making his final appearance in the Christmas special, when we'll see the Doctor regenerate.
The BBC promises a "spectacular exit" for Matt - but it's being kept tightly under wraps!