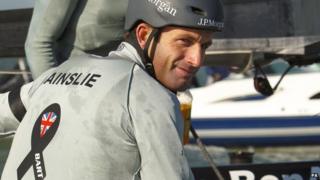 Britain's most successful sailor in Olympic history, Sir Ben Ainslie, has set a new world record - in the Round the Island Race.
The annual 50-mile boat race runs anti-clockwise around the Isle of Wight.
Ainslie and his team finished it in less than three hours - breaking the record by more than 16 minutes!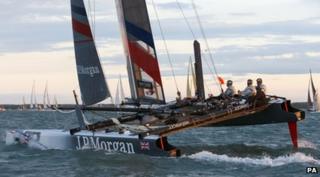 He said: "The conditions were perfect, the boat was fantastic, the team did a fantastic job getting the boat around the course."
The crew were racing in memory of their sailor friend Andrew "Bart" Simpson, who drowned in America last month.
Ainslie has won four Olympic gold medals - more than any other British sailor.