New tornadoes have swept through the American state of Oklahoma.
At least five people are dead and dozens have been injured.
Friday evening's twisters struck near the Oklahoma City suburb of Moore, where a tornado killed 24 people almost two weeks ago.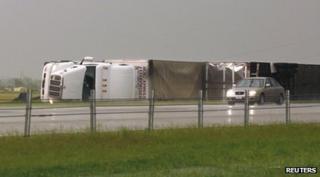 Reuters
They hit during rush hour, resulting in traffic chaos on the roads.
More than 60,000 homes lost power and heavy rain has caused severe flooding.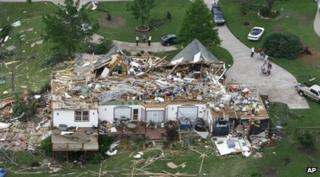 AP