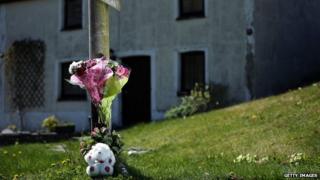 A man called Mark Bridger has been found guilty of the abduction and murder of April Jones, who went missing last year.
He'll spend the rest of his life in prison.
Five-year-old April was last seen in October 2012 in Machynlleth, mid-Wales.
Her disappearance sparked the biggest police search in UK history - but tragically, April was never found.
Events like this are extremely rare.
April's head-teacher said today that her memory would be cherished: "we will continue to keep April in our thoughts and our hearts."