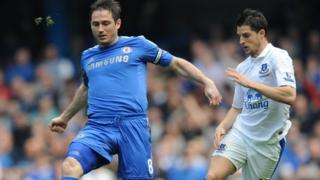 Video: Lampard rates himself as 8 out of 10
Newsround have spoken to Chelsea and England footballer Frank Lampard where he tells us his thoughts about the past season.
Lampard broke the record to become Chelsea's all time leading goal scorer this season.
But despite his amazing record, he says he's not the most naturally talented player.
Check out his interview with Ricky at the top of the page.