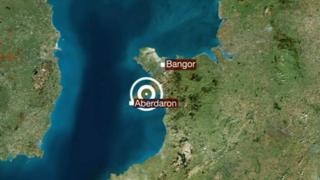 Small earthquake hits north Wales
A small earthquake has struck in north Wales, just after 4am on Wednesday.
The British Geological Survey has reported the quake as measuring a 3.8 in magnitude and says the centre of the tremor was in the county of Gwynedd.
No damage has been reported but some people say that buildings shook for a few seconds in the area and was felt as far as Dublin and Merseyside.
The UK is hit by about 200 earthquakes every year - but most of them are so small, that nobody even notices them.