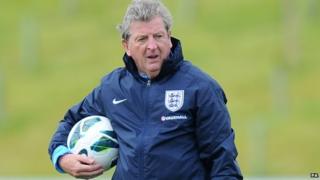 England footie manager Roy Hodgson has asked his team's fans to behave at Wednesday's match against the Republic of Ireland.
In an email to fans ahead of the match at Wembley, Roy said: "I would like to ask our supporters to please respect our opponents and welcome them in the right way.
"We ask those attending to not take part in any chanting - particularly of a religious or political perspective - which could cause offence to our visitors or fellow fans."
The match comes in the middle of half term week for many kids and Roy feels it will be a great family occasion.
He says: "Everyone in the stadium should be able to enjoy it".