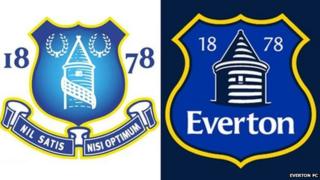 More than 20,000 fans have signed a petition to protest about changes to the Everton badge.
The new design is missing the club's Latin motto, Nil Satis, Nisi Optimum, which means "nothing but the best is good enough" and a pair of wreaths.
Fans signed up to the online petition have criticised the new badge, calling it "embarrassing".
However, Everton Football Club have said the new design is "more modern, cleaner and dynamic".