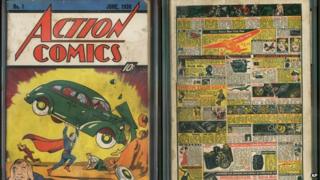 A man in the US has found a rare first edition of a Superman comic book while he was decorating a new house.
David Gonzales from Minnesota, found the Action Comics No 1 edition stuffed in a wall with other newspapers.
He's now put the comic up for auction and it's already attracted bids of more than $100,000.
Only about 100 copies of the first edition are thought to exist, with just a few of them still in good condition.