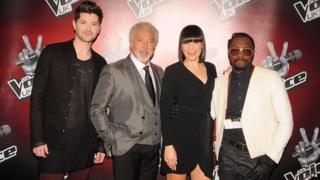 The Voice talent show has been commissioned for a third series.
The BBC confirmed it's renewed the talent show on their official twitter account on Monday.
After its launch last year, The Voice has become the BBC's biggest new entertainment programme.
The second series began in April with its viewing figures peaking at nearly ten million viewers, until last weekend when only 5.89 million people tuned in.
The Champions League final was shown on ITV at the same time on the Saturday.