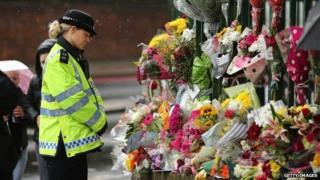 The Prime Minister, David Cameron, has said he will set up a new group of experts to tackle extremism after the death of an off-duty soldier in London.
25-year-old Lee Rigby died after being attacked by two men in Woolwich, south east London, on 22 May.
Drummer Rigby's murder has shocked the country and has been condemned by people across the world.
Two men have been charged with murder, after spending time in hospital.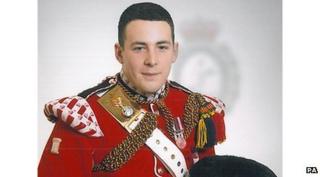 Many flowers have been laid where the attack took place by people paying their respects.
The suspects, who were arrested immediately, were motivated by Islamist extremism.
The Prime Minister has said there was no justification in Islam for the attacks.
He said they were 'solely and purely' the responsibility of the individuals involved.
Religious leaders from all communities have spoken out strongly against the attack.
Combating Terrorism
David Cameron also said that one of the best ways of combating terrorism is to go about our normal lives:
"The people who did this were trying to divide us. They should know something like this will only bring us together and make us stronger."
Violent attacks of this kind are very rare and many plots have been successfully foiled by police in recent years.