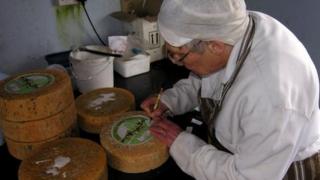 A cheese-maker has been warned she could face legal action if she makes cheese for a famous cheese-rolling festival.
Diana Smart, who is also a grandmother, has made cheese rolls for the event in Gloucester for 25 years, but now police have approached her to say she could be held responsible if anyone is injured.
The quirky competition involves people chasing big 'cheese wheels' down a hill.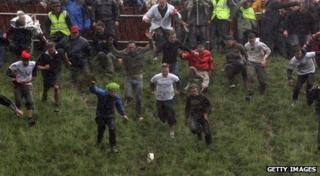 The official festival used to take place every year on the second May Bank Holiday weekend.
In 2009 this was cancelled because of safety concerns, but since then unofficial races have taken place instead.
Police in Gloucestershire say they have approached a number of people who may be taking part in the unofficial event this year to warn them they may face legal action.
Mrs Smart said: "It made me feel pretty angry... there's not a lot we can do,"