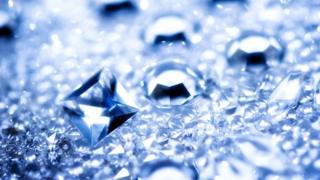 Thieves have pulled off a big diamond theft at the Cannes film festival - for the second time in a week.
A necklace worth over a million pounds was stolen from a showbiz party at the glitzy festival in France.
Cannes is known for its glamorous stars - and earlier the diamonds had been involved in a fashion show.
What's incredible, is that on the opening night of the festival, thieves had stolen diamonds from a safe in a hotel in Cannes.