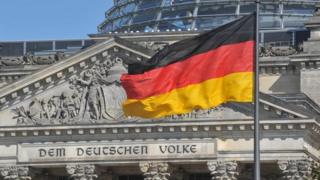 Germany has come out on top as the most positively rated country in the world in a poll by the BBC.
Thousands of people were asked to rate 16 countries, as well as the European Union as a whole, depending on whether they thought that place had a positive or negative influence on the world.
Germany came out on top with almost two out of three people thinking positively about the country.
After being the host of the 2012 Olympics, the UK saw a bigger increase in positive ratings than any other country - getting to third place in the table.
Top 10 places
Germany

Canada

UK

Japan

France

European Union

Brazil

USA

China

South Korea
More than 26,000 people were picked from 25 countries to take part.
The 16 countries rated were: Canada, UK, France, Germany, North Korea, South Korea, Iran, Pakistan, Israel, South Africa, Japan, China, India, USA, Brazil and Russia.