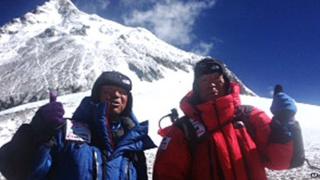 An incredible 80-year-old man has become to oldest person to climb Mount Everest!
Yuichiro Miura, from Japan, scaled the highest mountain in the world taking back a record that was once his.
That's right - the pioneering pensioner has climbed the 8,848-metre mountain twice before.
He set new records when he reached the summit at the age of 70 AND 75. He said his latest record made him "the happiest man in the world".