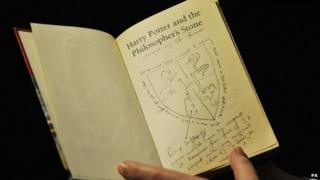 A rare first edition of Harry Potter and the Philosopher's Stone book annotated by JK Rowling herself, has sold for £150,000 at auction.
The one-of-a-kind copy of Harry Potter the first book in the series contains notes from the author and 22 of her original illustrations.
The book, which was published in 1997, was sold at Sotheby's auction house in central London.