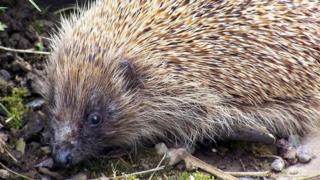 More than half of the wildlife in Britain is in decline, according to a joint report by animal charities.
For the first time ever, 25 wildlife organisations have counted the number of creatures for 3,148 species.
The findings show that more than half of our animals, birds, insects and plants have declined over the past 50 years.
It also suggests that one in ten species is in danger of disappearing altogether.
Charities are hoping this news will get people thinking more about how to look after our wildlife.
The report is called 'State of British Nature' survey, and it was done by 25 different wildlife groups - from the big ones like RSPB (Royal Society for the Protection of Birds) and Wildlife Trusts right down to the Bumblebee Conservation Trust and the British Lichen Society.
Hope and inspiration
Sir David Attenborough wrote the foreword for the report, in it he said: "Although this report highlights what we have lost, and what we are still losing, it also gives examples of how we - as individuals, organisations, governments - can work together to stop this loss, and bring back nature where it has been lost."
He added: "These examples should give us hope and inspiration."