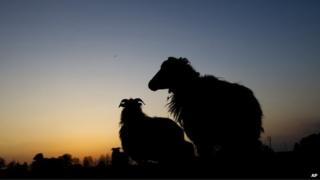 British farmers will be the first in Europe to get a new drug to help protect their animals from Schmallenberg disease.
It affects sheep and cows and is very serious.
The new vaccination will be available in the summer to let farmers protect their animals before breeding season.
This is important because if the female gets the disease when she is pregnant it can affect how her babies develop.
The illness infected animals on at least 2,600 farms in eight European Union countries in 2011.