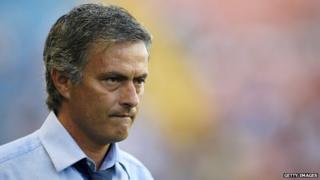 Jose Mourinho is leaving Real Madrid at the end of the season, the Spanish club have confirmed.
The former Chelsea manager is being released from his contract three years early.
There's been a lot of talk that the 'Special One' could be returning to Chelsea.
Last week Frank Lampard told Newsround that he's excited by the prospect of having Jose back in charge of the Blues.