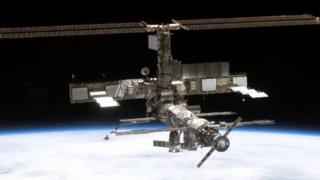 British astronaut in space mission
Britain's first official astronaut has been chosen to go on a five-month mission to the International Space Station.
Major Tim Peake has been given the go-ahead for the trip in 2015.
He'll be blasted in to space on a Russian Soyuz rocket and will take part in spacewalks.
Peake was picked as one of six Esa astronauts from thousands of hopefuls in 2009.
Nel has been to meet him.