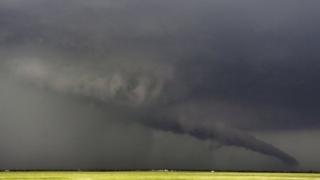 Massive tornadoes rip through Oklahoma
Tornado season is causing havoc and destruction across large parts of America.
At least one man has died and several other people have been injured when a tornado swept through Oklahoma yesterday.
Last week, three tornadoes passed through northern Texas, killing six people and destroying large parts of several towns.
The tornadoes are part of a massive patch of thunderstorms which stretches all the way from Texas to Minnesota.
Forecasters say the storms are heading in a north-easterly direction and that it looks like they could get worse over the coming weeks.