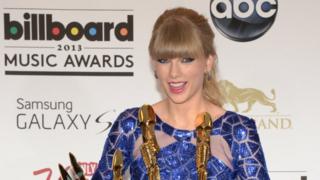 Taylor Swift and Justin Bieber have scooped awards at the Billboard Awards Ceremony in Las Vegas.
Swift was the main winner of the night claiming eight awards including 'Top Artist', 'Top Country Artist' and 'Top Country Album'.
Bieber lost out to Swift on the 'Top Artist' award but won the trophies for 'Milestone', 'Top Male Artist' and 'Top Social Artist.'
One Direction, Carly Rae Jepsen and Nicki Minaj also won awards.
Taylor Swift performed at the ceremony, arriving on stage on the back of a bike.
She told the crowd:
"You are the longest and best relationship I ever had."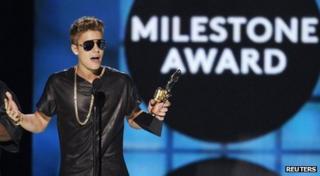 Justin Bieber hit back at critics who had focused on his recent troubles rather than his music. He said:
"I'm 19 years old; I think I'm doing a pretty good job."
"Basically from my heart I really just want to say it should really be about the music, it should be about the craft that I'm making. This is not a gimmick."