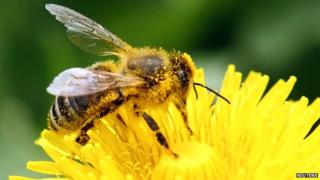 Researchers in Croatia say that honeybees may have the ability to help detect unexploded landmines.
The insects are being trained to identify their food using the scent of a powerful explosive mix.
It's hoped if the tests are successful then the bees will be able to help find some of the unexploded landmines placed in Croatia during the Balkan wars.
During the four-year conflict, 90,000 landmines were randomly placed across the country.
Officials say that since the beginning of the Balkan wars in 1991, about 2,500 people have died from landmine explosions.
Dogs and even rats are more commonly used to detect explosives, but they often set off blasts on the minefields because they are too heavy.