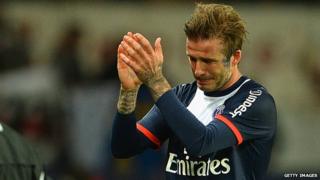 David Beckham left the pitch in tears as he completed the final home game of his career.
The match between French champions PSG and Brest came to a halt when the former England captain was substituted in the 81st minute.
The occasion was too much for Becks and he broke down in tears as the crowd chanted his name.
Although PSG have one more game to play this season their chairman said: "I think that will be David's last match."
After the game Beckham said: "I want to say thank you to everybody in Paris - to my team-mates, to the staff, to the fans.
"It's been very special to finish my career here. It could not have been any more special.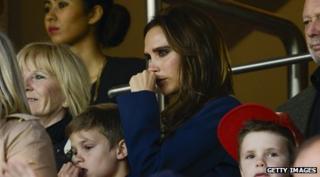 "I just feel that it's the right time [to retire]. I feel that I've achieved everything that I could in my career. I wanted to go out as a champion. I've finished my career in a team that has treated me like I've been here for 10 years.
After 22 years of playing football I'm going to take a few months to enjoy time with my family."