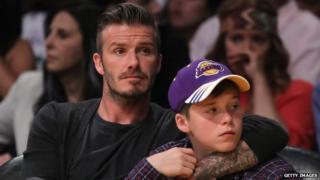 After a glittering career on the pitch David Beckham must now decide what to do off it.
Beckham said: "Nothing will ever completely replace playing the game I love, however I feel like I'm starting a new adventure and I'm genuinely excited."
Whatever he decides to do, he's certainly not going to be short of offers.
Here's some of the most/least likely career paths he might take!
Football management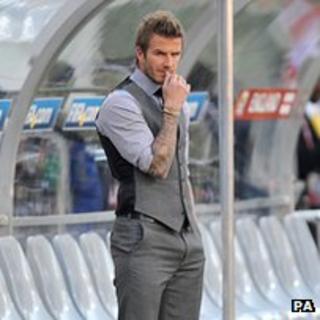 Having played for some of the world's top club sides and with 115 England caps under his belt, Beckham has plenty of experience he could pass on to other players. He was part of Fabio Capello's coaching staff at the last World Cup, but it's unlikely he'll decide to go down this route.
Punditry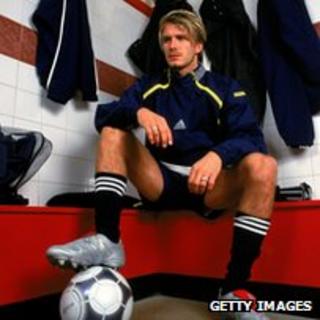 Be it on the Match of the Day sofa or in the Sky Sports studio, fans would love to see Becks on their TV screens again. He's played in almost every major competition in the world and won loads of trophies, making him the perfect pundit.
Hollywood star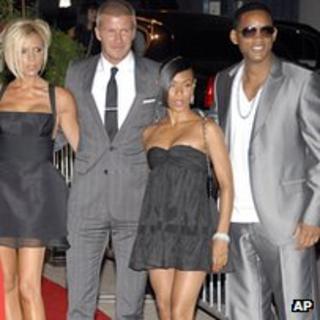 During his time with LA Galaxy Becks was good mates with film stars like Tom Cruise and Will Smith. Because of his global appeal movie bosses will be queuing round the block to sign him up for their next film. But despite his talents on the pitch, learning lines and acting might not be his greatest strength.
Charity work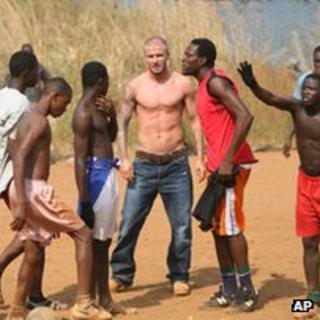 Beckham is already involved with of charities and its something he's likely to keep up. He is a founder member of the Malaria No More UK Leadership Council, the charity for injured servicemen and women 'Help for heroes' and has his own charity the Victoria and David Beckham Charitable Trust.
Pop star
His wife was a member of one of the most famous girl bands on the planet, so could Becks follow in her footsteps? After all he's got the perfect practising partner!
Your comments
Here's a few things that you think Becks should do next...
"I think he should be James Bond because of his hair."
Abu, London, England
"I think Beckham should become a manager for a football team, he would be great!"
Annie, West Yorkshire, England
"I think he should either help out in the England team like Gary Neville or work with Man United."
Red, Kent, England
"I think that he should become a football manger because he is so good at football! Or he should become a TV host!"
Amina, Bradford, England
"I'm really sad that David Beckham is retiring but I think that he should do some co-presenting with Ore on MOTD Kickabout or on MOTD with Gary Lineker."
William, Folkstone, England
"I think that Beckham should become the England manager because he has done them proud and has had many astonishing years with them."
Khatab, London, England
"I'm sad to hear he is retiring he was a very good footballer and i think he should teach children to play football now he has retired."
Aneela, Burnley, England
"I think Beckham should just spend time with his kids and play footie as a hobby."
Alicia, Stoke-on-Trent, England
"I think that David Beckham should use his experience and skills to teach others about about football so that hopefully there can be another football star just like him."
Esther, Norfolk, England
"He should help out with charities or disabled people. He is a good idol for sport!"
Hannah, Amersham, England
"David Beckham is an undisputable legend and I think he should set up a Saturday league club for kids."
Tom, Blackburn, England
"I think Beckham could manage a team because he's that good."
Bethan, Limavady, Northern Ireland
"I think David should have his own show."
Olivia, London, England
"I think David Beckham is a great player and very inspirational to lots of young footballers. I think he should commentate for football matches!"
Hannah, Edinburgh, Scotland
"I think that he should be an actor because he looks like he would do well in an acting career."