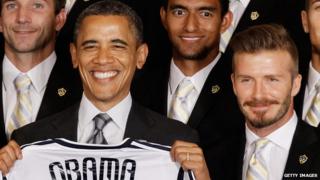 David Beckham was undoubtedly a great player, but it's fair to say he maybe wasn't the best of his generation.
Paul Scholes, who also announced his retirement this week, was a more complete midfielder. Liverpool and Chelsea fans would say Lampard and Gerrard are technically better players.
But the reason Beckham's retirement is making headlines across the world has an awful lot to do with what he did off the pitch too.
He is a true global superstar.
Back when Beckham was growing up footballers got relatively normal jobs when they retired, but Becks is different.
He's as much a celebrity as he is a footballer. His face is used all over the world to help advertise soft drinks, supermarkets, perfumes, pants and much more.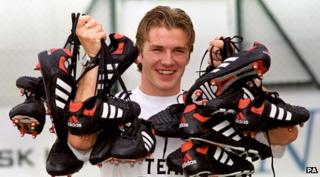 During his career he signed big money sponsorship contracts with companies like Adidas, Pepsi and Vodafone.
Last year a study from France Football magazine declared him the world's richest footballer, worth around £28.3 million, but only £1.4 million of that was made by football wages.
His worldwide stardom played a part in winning the London 2012 Olympics and his haircuts have changed the face of British fashion.
But despite all of this, its fair to say that the one thing Becks loved more than anything was playing football.