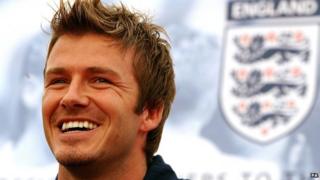 David Beckham's career has been a bit of a rollercoaster, full of ups and downs.
He's the first ever British footballer to win four league titles in four different countries.
In total he won 19 trophies, including 10 league titles and 115 caps for England.
But there have been a few lows along the way too. So join us as we take a look back at Beckham's journey with his Top 5 moments.
5) The half-way screamer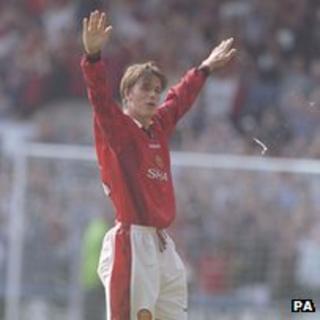 Lets set the scene. It was the first day of the new Premier League season 1996. Manchester United were champions of England and were taking on Wimbledon at Selhurst Park. Already 2-0 up Becks spotted Dons keeper Neil Sullivan off his line, and smashed home from the half-way line.
4) Becks sees red against Argentina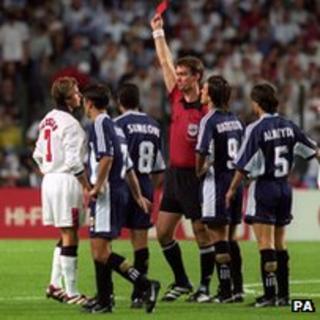 Beckham had already made a big impression at the 1998 World Cup by scoring against Columbia, but his tournament took a turn for the worst in England's quarter-final against Argentina. With the game tied at 2-2, Beckham was fouled by Argentina midfielder Diego Simeone. Whilst lying on the floor Beckham kicked out at Simeone resulting in a red card. England went on to lose 4-3 on penalties with the British media blaming Beckham for the Three Lions' exit.
3) 100 caps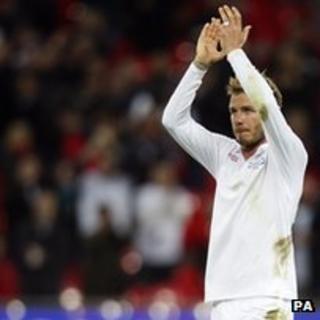 In 2008 David Beckham joined a small group of stars, including Bobby Moore and Bobby Charlton, by earning his 100th cap for his country. The match itself, a 1-0 friendly defeat to France, but the result didn't really matter. Beckham went on to make 115 appearances making him the second-highest capped player in English history.
2) Getting the boot from Fergie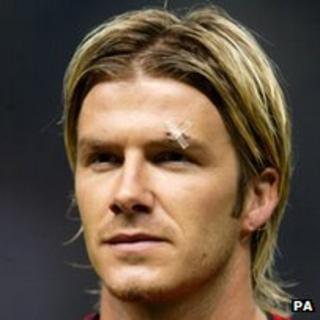 The famous Sir Alex Ferguson 'hairdryer treatment' (a nickname to describe Fergie's alleged changing room rants) was taken to the next level in 2003. After an FA Cup defeat to Arsenal, Fergie reportedly threw a boot across the changing room, hitting Beckham just above his eye and splitting his skin. Beckham was sold five months later.
1) A last minute hero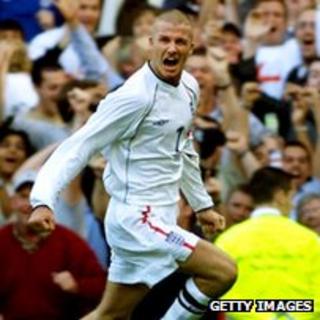 England looked to be heading to defeat in a crucial game World Cup qualifier with Greece back in 2001. 2-1 down with seconds left on the clock and needing only a draw to qualify, England got a free-kick. The rest is history. Up steps Beckham to bend it in the top left hand corner and become a national treasure.