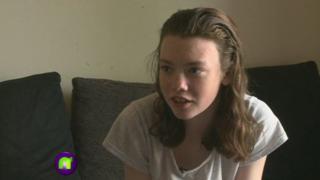 More kids caring for relatives
Thousands more kids are taking care of family members in England than previously thought.
That's according to a new report by the Children's Society published on Thursday.
Young carers are kids who have to look after siblings or parents who struggle to care for themselves because of things like illnesses.
The big responsibility means many often miss out on school and free time with friends to stay at home.
The Children's Society are worried that many young carers aren't getting enough support.
Their research suggests that young carers are 50% more likely to get ill themselves, or have a disability or special educational needs than other kids.
The charity also claims one in 12 young carers in England spend more than 15 hours a week caring for a parent or sibling, and one in 20 miss school.
The report says: "Children must be allowed to thrive and enjoy their childhoods, not be forced to take caring roles that are too often inappropriate."