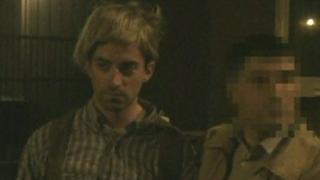 American accused of spying in Russia
An American man has been told to leave Russia, after being accused of spying.
Russian authorities claim Ryan Fogle was trying to pay someone to reveal top secret information to the Americans.
He was shown on Russian TV in a blonde wig and the authorities say they confiscated technical equipment from him, including more wigs and a large amount of cash.
It's claimed he also had a letter in Russian promising money for co-operation.