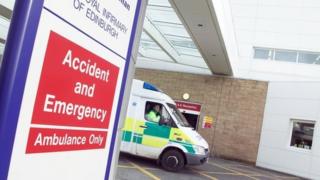 'Urgent changes needed' at A&E units
Urgent changes need to be made to the way Accident and Emergency units are run in England - or the whole system could collapse, according to doctors.
A&E units are usually found in hospitals and are where people go for treatment in an emergency - if they've badly injured themselves, for example.
But the College of Emergency Medicine and Foundation Trust Network say the units aren't working as they should.
They've put forward ideas to the government to change things.
Some of the main problems are to do with lack of money and staff, the health service managers said.
The man in charge of England's hospitals, Health Secretary Jeremy Hunt, said he was working to sort out the issue.