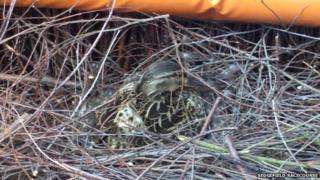 Horses racing at Sedgefield had to duck out of the racecourse's sixth fence at yesterday's meeting, because a mallard duck has made her nest there.
The RSPB says the nest and six eggs are protected by law so they cannot be moved.
It meant officials at the County Durham course had to alter the race for yesterday's entire meeting so as not to disturb the mother-to-be.
The duck was discovered last Tuesday during routine maintenance.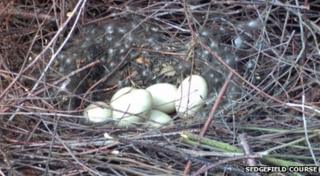 Phil Tuck, the Clerk of the Course, says he expects she'll be there for around another two weeks.
He said it wasn't too difficult to re-route around the hurdle - now known as Duck Fence - telling Newsround: "We're just doing our bit for nature."
Fortunately Tuesday's races were the last on the course until August, so mum should have plenty of time to waddle her brood to safety.