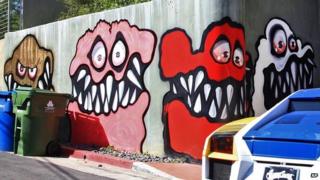 Chris Brown is not in favour with his neighbours after decorating the front of his Hollywood home in colourful monster graffiti.
Neighbours complained to Los Angeles city council, describing it as a "sharp-toothed, red-eyed goblin" that was scaring passing children.
Officials fined the star £250 and gave him 30 days to remove the art.
But Chris' lawyer says he's "not backing down" and claims the local residents have been harassing him.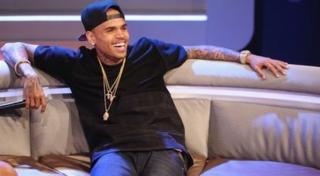 Patti Negri, president of a local residents' group, told a local newspaper: "There are lots of babies, lots of children, and they're literally frightened.
"Big scary eyes and big scary teeth - just the whole vibe is not what we're used to."