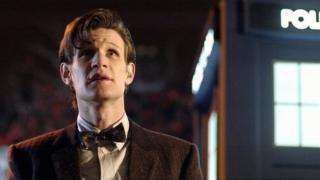 The makers of Doctor Who have asked fans in America not to spoil the ending of the current series for UK viewers.
It's after the Blu-ray boxset of Series 7 was sent early to fans in the US by mistake, before the final two episodes had been shown on TV.
The show's producers posted a message on Twitter saying: "The Doctor Who team would be hugely grateful if fans helped keep spoilers off the net."
The final episode is to be shown on Saturday May 18 at 7pm on BBC One.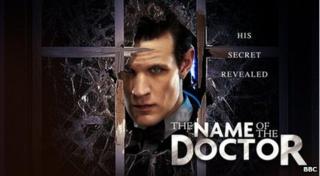 The Name of the Doctor
Doctor Who boss Steven Moffat said the episode, called The Name of the Doctor, "will "change the course of Who forever".
He told the Radio Times: "There's going to be a revelation. I'm not teasing. I'm not wrong-footing you - you're about to learn something about the Doctor that you never knew before.
"And I think you're in for a shock."
He promised to release a special video featuring Doctor Who actors Matt Smith and David Tennant online if fans in the US helped keep details of the episode secret.