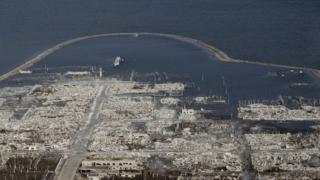 Tourists return to flooded town
A town in Argentina which has been underwater for 25 years has become an unlikely tourist destination now the water has gone away.
Epecuen used to be a popular lakeside resort 50 km south west of Buenos Aires, until a flood covered the town in water in the 1980s.
Now the water has gone away and the remains of the town can be seen again.
Visitors come to see the ruined buildings and speak to the people who used to live there.
Watch Ricky's piece.