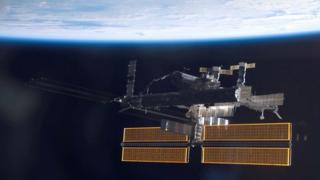 Astronauts' space walk safe
Astronauts from the International Space Station have returned safely from an emergency space walk.
They went to try and fix what's been described as a serious leak from the station.
Although they didn't find a leak they did replace a pump on the station.
This kind of thing is really rare but officials say the crew are all trained to deal with situations like this.